At Briar Hill Dental we are dedicated to patient focused care, education and maintaining optimal oral health and well-being. We strive to serve the community in a professional and convenient manner at all times and welcome any and all patients seeking care for their teeth, gums and smiles.
Dr. Kelsey Syme – Dentist
Dr. Kelsey Syme grew up in Medicine Hat, Alberta. She attended the University of Alberta where she enjoyed her studies and obtained a degree in Immunology and Infection. Prior to continuing on to dental school, Dr. Syme took a 2 year break from her education to explore life outside of academia. In that time, she gained rewarding life experience; working as a caregiver in an Alzheimer's nursing home, a nanny for 2 small children in the Canary Islands and as a tourist traveling around the globe.
Kelsey returned to the University of Alberta and graduated from dentistry in 2011. In 2014, she caught the travel bug again and ventured to Tanzania with a volunteer program where she helped educate children on the importance of sustaining good oral hygiene. She enjoys getting to know her patients and is dedicated to providing the best care possible. Dr. Syme aims to provide a friendly and comfortable environment and is committed to helping children and adults maintain a lifelong attractive and healthy smile. In her spare time, Kelsey likes to read, go camping, take back country hikes, go travelling and enjoys relaxing with family and friends.
Monica – Reception
Monica has worked for the past 28 years  in the dental field. She started her career as a Registered Dental Assistant, which she enjoyed very much until she had her two daughters. Once they were both in school she decided to return to the dental field taking on the important role of Receptionist. She believes that with her experience as a dental  assistant she has a lot to offer in the receptionist  role. Monica is dedicated to all the patients at Briar Hill Dental and is here to assist you with any questions you may have, explain and discuss your insurance benefits and processing dental claims. Her ability to help and interact with patients, getting positive feedback and fantastic results, gives her pride in her my work. She  welcomes the opportunity to meet you and your family and provide you with a wonderful and caring experience.  In her spare time Monica enjoys photography, outdoor activities, camping, travelling and enjoys spending springs and summers travelling with her daughter as she competes in competitive fastball around the province and the US.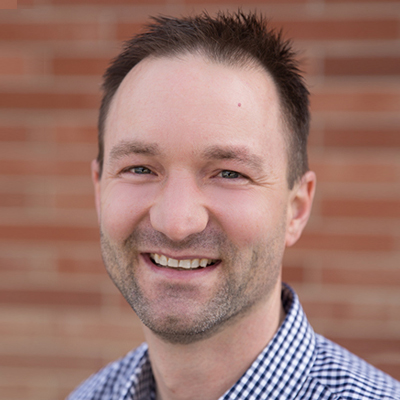 Anthony Ilosvay – Office Manager
Anthony was born and raised in Sydney Australia and is currently in his final year of completing a Business Degree double majoring in Management and  Supply Chain management/ Procurement. Anthony has held a number of management positions in the past in multiple different industries including the wine trade, business process outsourcing, telecommunications and IT. He is driven by his passion for business and aims consistently to achieve high customer satisfaction, employee satisfaction and operational efficiencies in any role he applies himself to. Anthony enjoys playing hockey, soccer, back country hiking, reading and spending time with his family. He enjoys travelling and has even lived and worked in the UK and India. Anthony came to Canada in 2009 and is now permanent resident in Calgary. You'll probably see him floating around the clinic on the odd day working in the background. Don't be scared to strike up a conversation, Anthony loves meeting and talking to new people.