Family dentistry includes preventative dentistry, restorative dentistry and dental surgery.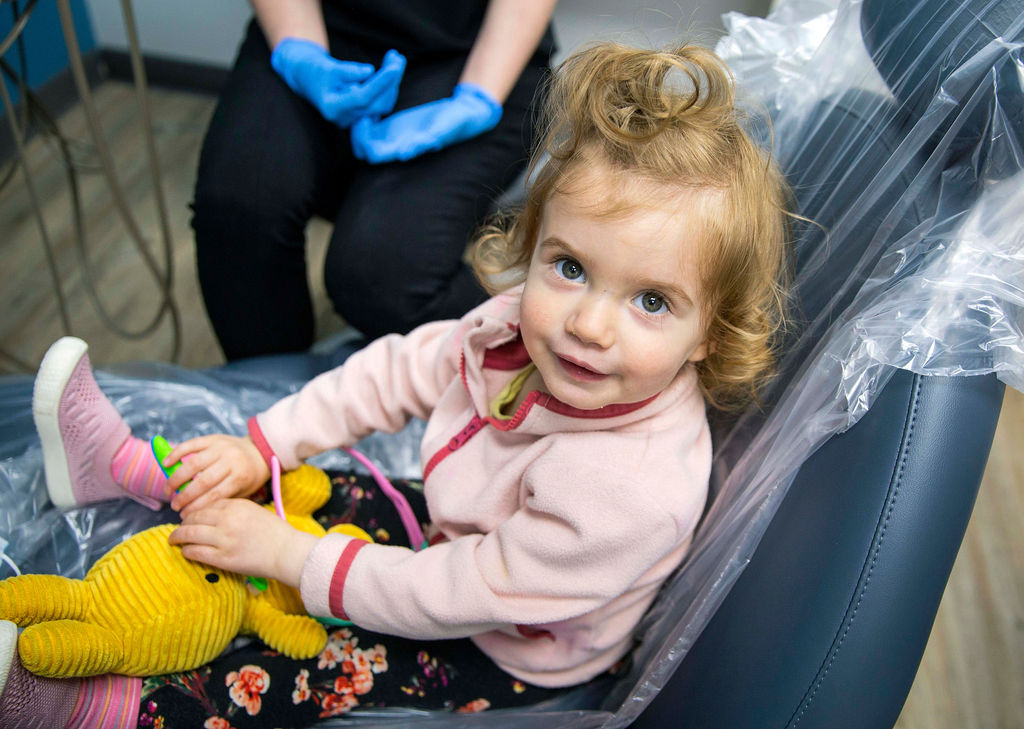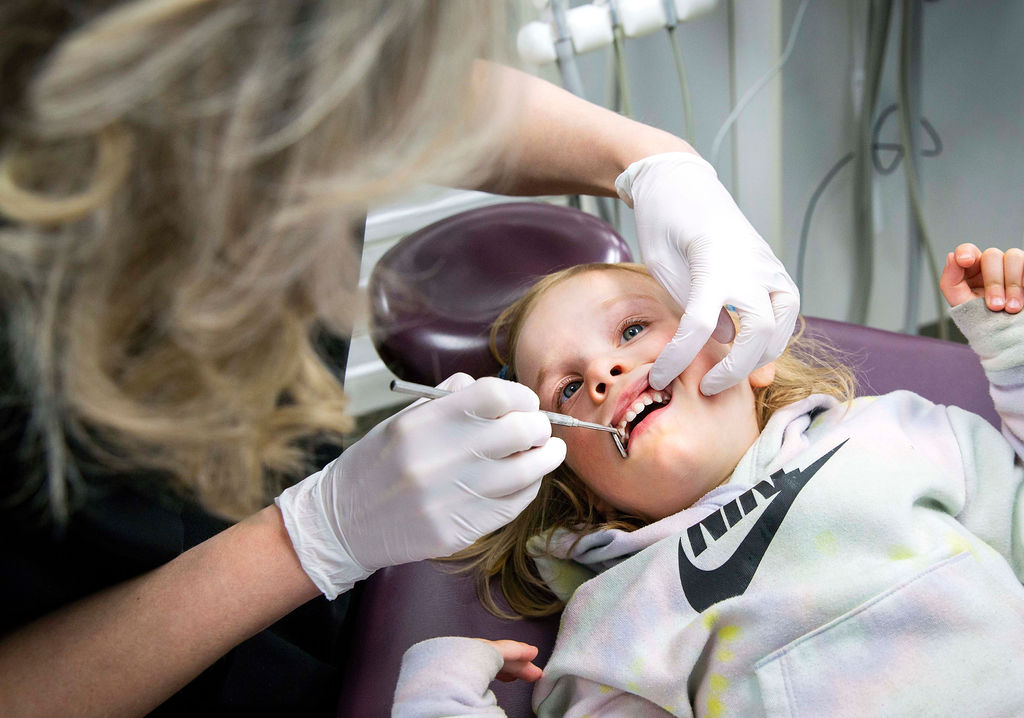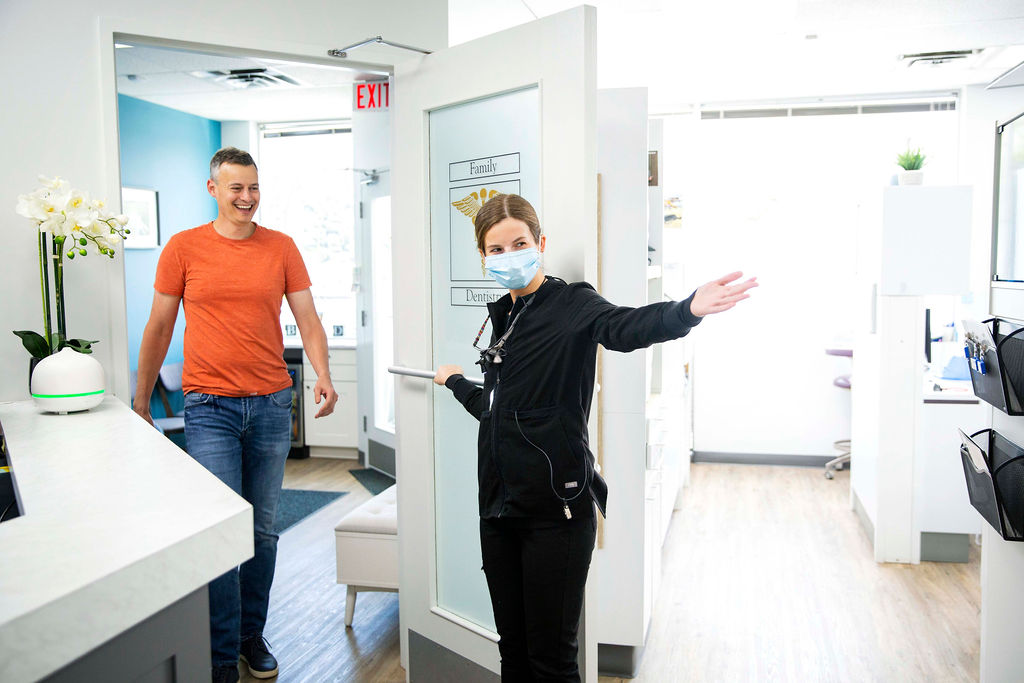 A Beautiful Smile Starts Here
Family dentistry includes preventative dentistry, restorative dentistry and dental surgery. Preventative dentistry is vital to reducing the amount of restorative dentistry and dental surgery you or your child will require. Our wide range of services will help to support your efforts for a fabulous smile and excellent oral hygiene. Briar Hill Dental in NW Calgary is a general dentistry practice that offers services for the whole family. Learn more about some of our services here, and if you have any questions, please call us at 403-289-9185.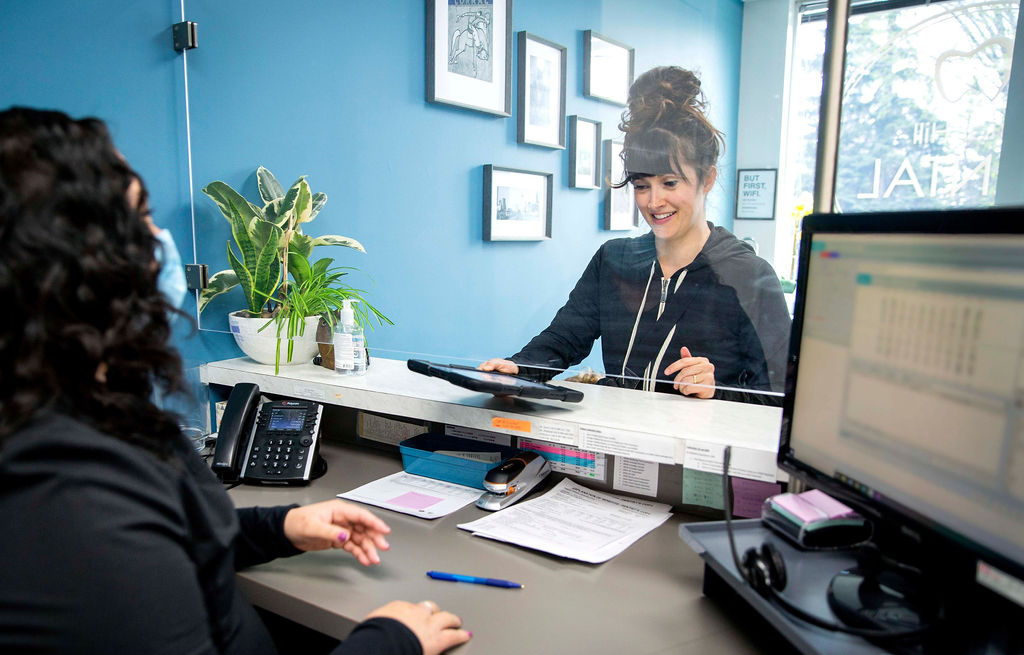 To maintain optimal dental health, we recommend that all our patients have bi-annual check-ups when have their teeth cleaned. Regular check-ups are especially important for children whose teeth undergo dramatic changes from baby teeth to adult teeth, and problems spotted early can be addressed early.
For adults, regular check-ups are important as other health issues, diet, and even medications can have negative effects on oral health. Dentists can spot health problems that patients may not know they have, and which need to be pursued with their doctor.
What's in a check-up? We do a head and neck exam, oral cancer screening, periodontal and gum exam, TMJ analysis, tooth by tooth inspection, X-rays and photographs when needed.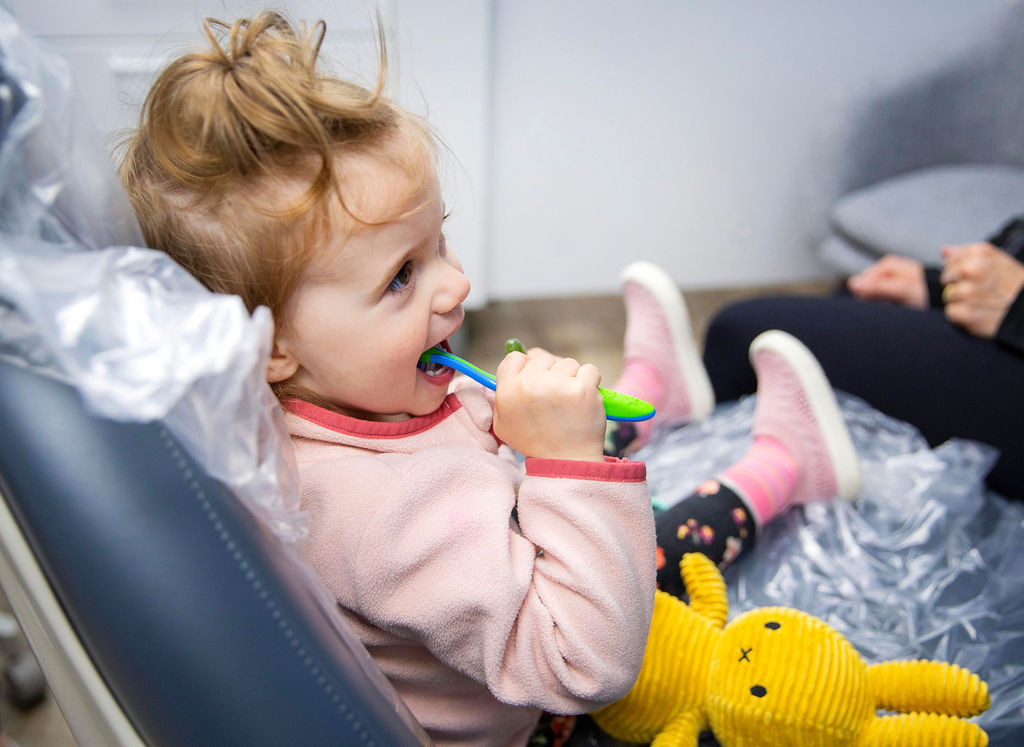 From that very first tooth in infancy to the arrival of wisdom teeth in the late teen years, proper care of children's teeth is vitally important to their oral health and their overall health. At Briar Hill Dental, we focus on helping young children understand the importance of daily brushing and flossing. We help reduce children's anxiety by making a visit to our clinic fun and relaxing. We will make your child comfortable and take the "scary" out of coming to see the dentist.
We are happy to address and maintain all your children's changing dental needs as they grow. Proper oral care of baby teeth helps ensure that adult teeth come in well. You can trust that your child's oral health is in good hands as we follow their dental progress.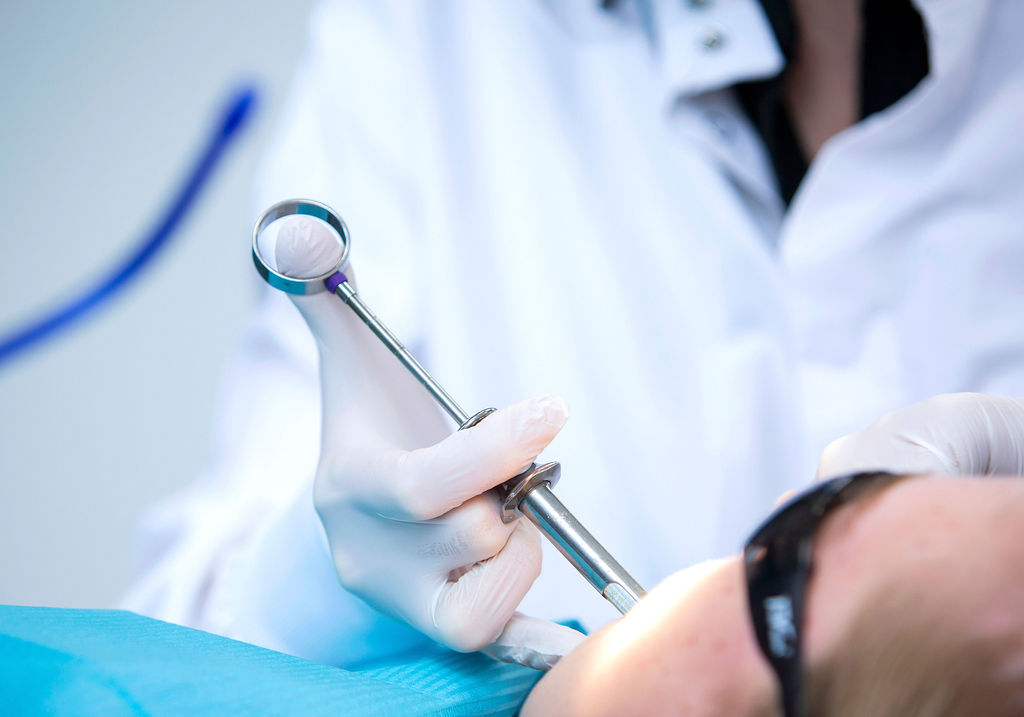 Dr. Syme and the team at Briar Hill Dental offer the full range of restorative services such as Veneers, Porcelain Crowns, Fixed Bridges, Root Canal Therapy and Tooth-coloured fillings. We can do white fillings for teeth for highly visible teeth or to replace metal fillings, for a more natural looking appearance. After the completion of your restorative work, Dr. Kelsey Syme and her team will provide you with detailed post-operative care instructions.
Regular cleaning to remove plaque is important to prevent decay and gum recession of your teeth. When we clean your teeth, our hygienist is thorough, and makes sure you have your teeth not only clean but also polished and protected.
Teeth Protection: Mouth Guards and Sealants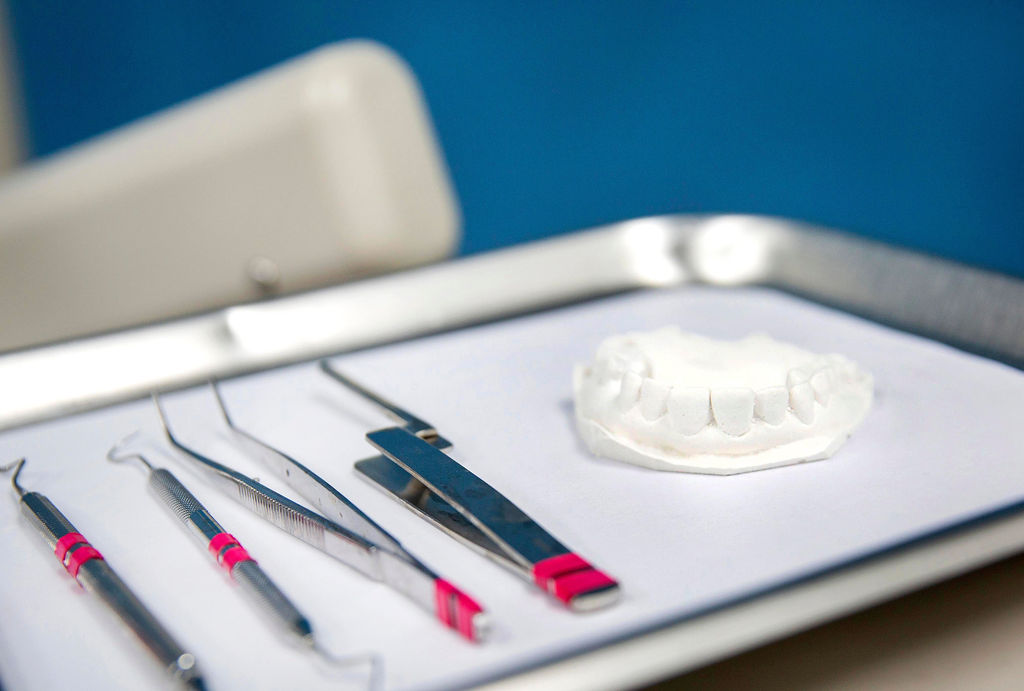 For athletes young and old, in contact sports such as hockey, football, lacrosse and rugby, dental damage and injury can be prevented with a custom mouth guard. Talk to us about how we can form and fit you with a mouth guard. Other individuals who need mouth guards are those who grind their teeth at night. Bruxism is the habit of clenching or grinding teeth while sleeping. This is extremely hard on teeth and can lead to cracks, chips, premature wear or even TMJ (Temporal Mandibular Joint) pain and problems. A night guard fitted for your teeth can help you prevent this ongoing damage and help you maintain the health and strength of your teeth.
Dental Sealants are important options, especially to help prevent tooth decay in children. Your molars have grooves and fissures on their biting surfaces which can be magnets for certain foods. Dental sealants fill in those places and protect the teeth from tooth decay. They can help reduce the risk of tooth decay and fillings, root canals or extractions down the road. They don't replace proper daily tooth brushing and flossing though! You need both protections – sealants and proper daily dental hygiene to maximize your oral health.
Talk to us about how we can help you guard & preserve your teeth for the future!